Interior/ Exterior – Selective Demolition
Most of the renovation projects include demolition as an important part of the scope. Direct Construction have also dealt with projects specifically targeting demolition. 
We can manage any kind of interior or exterior demolition, site works, concrete cutting and patching, structural steel dismantling, hazardous materials removal including restoration and patch repair after demolition only.  
Building Separation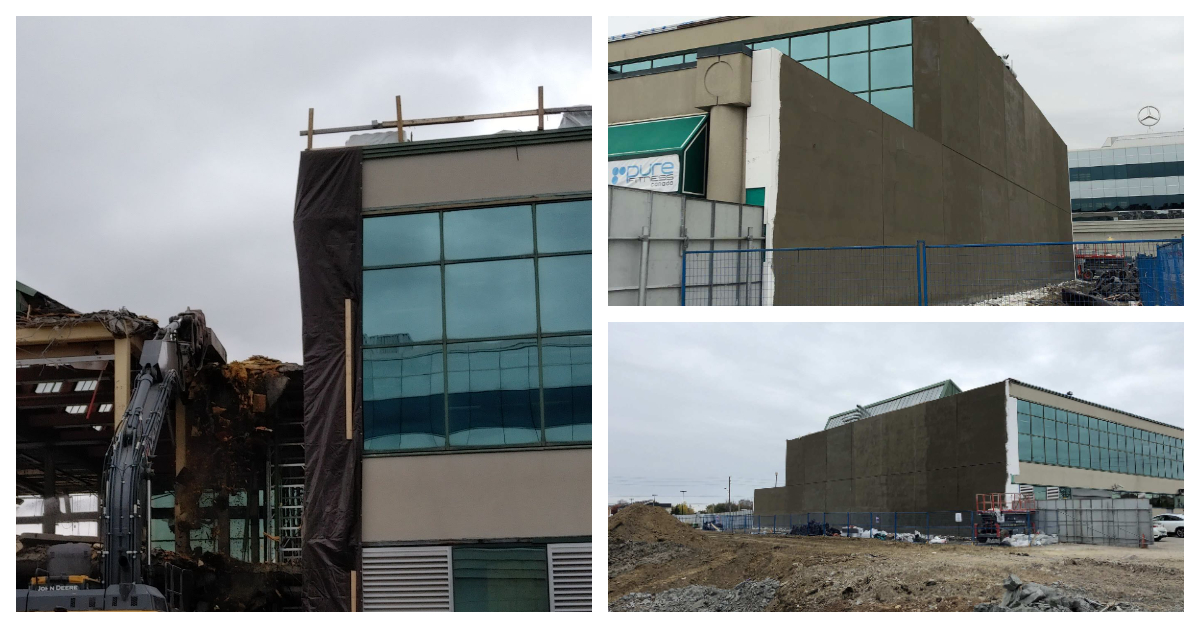 This project involved building separation as a major scope of work. More than half of the existing building was planned to be demolished for new development and the rest was kept for utilisation by some existing tenants of the building. 
The building was cut in to two pieces utilising underpinning, shoring and concrete cutting. The cut portion of the building was protected by load bearing exterior wall made up of concrete blocks. Additional column supports, roofing and waterproofing was also executed for a complete separation.
Complete Demolition/  Tear Down 
The existing house was located in St. Catharines, Ontario. It was demolished completely as it was purchased for a commercial property expansion. 
Direct Construction's scope was: utilities termination and cap off, Demolition, Grading, Landscape and site protection.